About Us
"We are not focused on being the #1 realtors in the Bay Area, rather we focus on making our clients our #1 priority. With over 30 years of combined experience in real estate, The Jenkins Team has guided hundreds of clients in their quest for the top schools, the best neighborhoods, and that special location."


To make sure all of their clients' real estate needs are handled in a timely manner, licensed realtor John Jenkins works as a team. For him, it is important that calls are promptly returned and for questions and concerns to be immediately answered, so that clients consistently receive the best possible service available in the real estate industry. Better service means less stress for everyone involved in the transaction.
Every real estate agent will promise to be there for you while you buy or sell your home, but will they be as responsive after the business is complete? The Jenkins Team is. John is committed to complete client satisfaction before, during and after that all-important transaction; his reputation and successful career has been built on referrals from happy, satisfied clients.
John Jenkins takes a unusual approach to selling Real Estate. While it is true that every agent out there will try to sell your home, The Jenkins Team has developed an exclusive strategy that will actively market it. Utilizing skills learned outside of Real Estate, John has spent the last 20 years perfecting a comprehensive campaign to make sure that you get the highest possible price for your home.
"Before you decide to sell your home with anyone, give us the opportunity to show you our Exclusive Marketing Strategies that WORK!"


---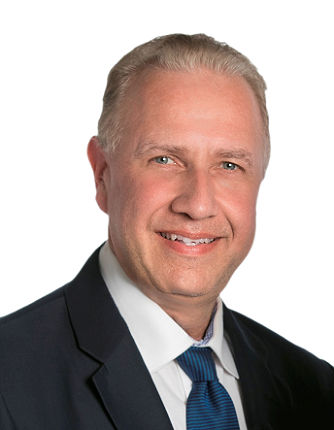 John Jenkins, Broker Associate


brings to the team his formal education in marketing and finance, as well as invaluable experience in the field of Ethics and Leadership. John holds a Bachelor's degree from St. Mary's in Business Administration, with an emphasis in Marketing and Finance.
A veteran negotiator with a win/win approach to problem solving John is known for his easy going disposition and ability to take the edge off tense situations.
A local, John was born and raised in Los Gatos/Monte Sereno. John's father, Dr. Philip Jenkins, a successful dentist in the city of Los Gatos, taught him from a young age to appreciate the value of hard work and responsibility.
John has overseen, organized and directed major remodeling of several homes for his clients utilizing skills he learned while working for his Grandfather's construction company. "If a Realtor hasn't personally completed a remodel, how can they comprehend, understand, and estimate the cost on a renovation?"
John takes pride in being active in his community. He was involved with Scouting for eighteen years as a Scoutmaster. Every year he organizes an office wide Second Harvest food drive, a project that he initiated. John and Robin have also adopted a stretch of Highway 9 in Saratoga, where they personally pick up litter along the highway on a regular basis. "We grew up in the area and want to give back to the neighborhood and community that we love so much."
John has been a member of the District council for Cupertino/Sunnyvale/Santa Clara Realtors and has served on the Professional Standards Committee for SILVAR (Silicon Valley Association of Realtors). John has served on the Grievance Committee for eight years and was the Chairman for three years.
John is dedicated to continuing his education and expanding his skills, which has lead him to spend the last five years enrolled in a one-on-one coaching program specializing in negotiations and client advocacy. He also attends monthly two day seminars on a range of topics. John deepens his knowledge by passing on what he's learned. For the past twenty years John has been a regular instructor in the Master's Program offered through Alain Pinel Realtors/Compass. John has consistently ranked in the top 5% of agents in the company. #001291177
---
---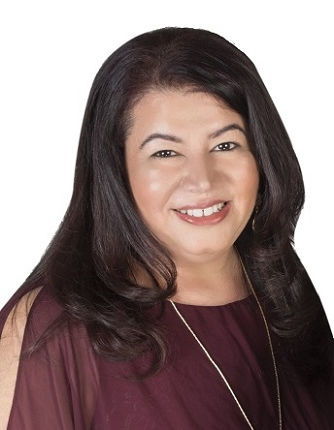 Minoti Merchant,
Licensed Buyer's Agent

Minoti brings to the team over twenty years of experience in the customer service industry. She has developed an in-depth knowledge analyzing bay area neighborhood communities, their school districts, outdoor recreational venues, restaurants, and surrounding areas. This coupled with her experience in successful business development, marketing, and sales has given Minoti a tremendous advantage as a real estate agent to help you and your family make your home decisions.
For a start, she will carefully listen to you and work tirelessly on your behalf. Time and attention are gifts she gives freely when listening to clients share their dreams and goals, and then answering their questions to help them explore their options.
Minoti's success lies in continual focus on providing excellent customer service and her talent for guiding people through the unfamiliar and emotional processes of home buying or selling. She is skilled and experienced in understanding and explaining contracts, negotiating on your behalf, and maneuvering through the various steps of working with lenders, appraisers and the gamut of partners required for successfully completing your home deal.
Outside of her work life as a Realtor, Minoti enjoys spending time with her husband hiking in the various trails of the SF bay area, in addition to traveling and fine dining.
DRE 019177488


---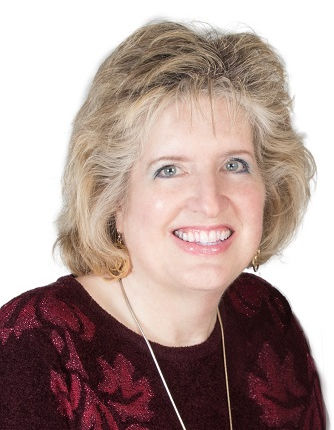 Robin Jenkins, Office Administrator & Designer

Robin Jenkins grew up in Saratoga and graduated from Saratoga High, where she was on the Swim Team. She also graduated from West Valley College with an Interior Design Degree and studied Architecture and Design in London, Great Britain, Scotland and Wales. Robin has over 25 years of experience and knowledge from working with some of the best companies in Interior Design. Preparing and staging a home for sale is one of Robin's greatest strengths.
Robin loves to educate her clients step by step through the process. She learned the importance of this from her father, Donald Russell, who was a dedicated and loved elementary school teacher in the city of Sunnyvale for over 25 years.
Client service and high ethical standards are of the utmost importance to Robin. Robin is constantly using her problem solving skills to find the best way to handle each client. She offers the best service possible by learning about the latest design trends through continued education, and she is very attentive to details so that each transaction goes smoothly.
In talking about her work philosophy in dealing with clients, Robin speaks with sincerity and conviction: "We will provide our clients with the finest quality service available in the industry. We will retain the confidence and trust of our clients through our total commitment to honesty and integrity in managing their transactions."