Read What Our Clients are Saying About Us!
"Each time we've worked with John & Robin we were left with a "wow we didn't know there were people like this in the world today," feeling. Needless to say, we would highly recommend John & Robin Jenkins to anyone looking to buy or sell their home."
- Kevin T.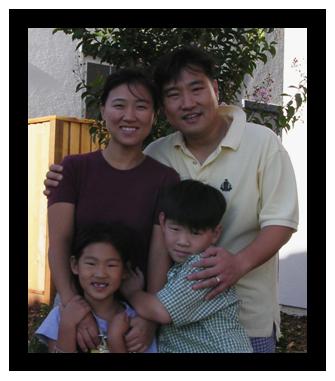 "The Jenkins Team sold many town homes where we lived. They took care of everything and gave us very good advice. They were more like a friend than a Realtor. John and Robin are so knowledgeable and so driven to give their customer the best service that I cannot think of anything they would need improvement on. If any of our friends need a Realtor we would definitely refer them to John and Robin" —Sam & Hye Han
"John and Robin were amazing! They helped us stage our condo to sell it and were able to secure us above asking price. Without their expertise in marketing I don't think we would have sold at such a high price."
- Christine W.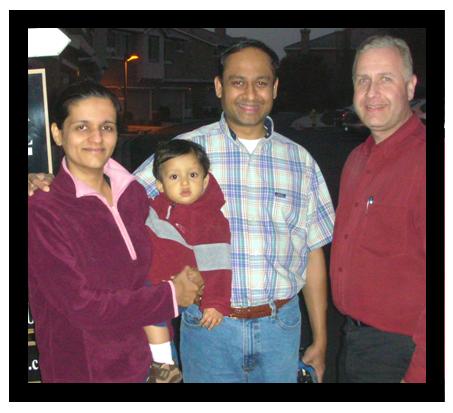 "We were very impressed with the internet marketing of the Jenkins Team. They have a 'secret technology weapon' in their teammate: Susan Smith. Susan's work in designing the website sets this team apart from the rest. It creates a realm of elite professionalism when displaying their clients' properties and helping buyers find a home. The virtual/audio tours offer a unique twist as well. This savvy team takes selling homes to a higher level" —Ajay & Archana Seetharam
"If you are looking to buy or sell your home, John Jenkins and his team are the only ones you should consider for your real estate needs. They are long term partners that take service to another level!"
- Andy C.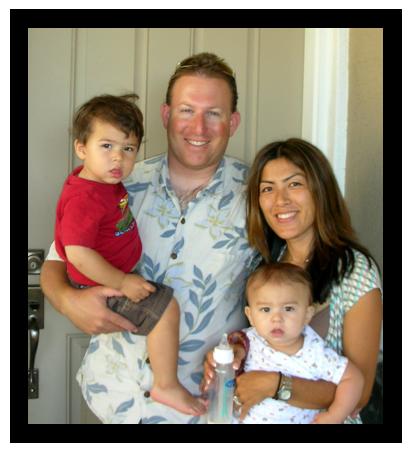 "We hired The Jenkins Team for their experience, knowledge and professionalism. John and Robin took care of the preparation, cleaning and staging of our property. Everything about the transaction was great. No improvement needed" —Scott & Hiroko Bunch
"We have hired John and Robin for our real estate needs on multiple occasions. They are always customer focused, helpful, and cater to our needs. They helped us find a home that was right for us in a reasonable time frame. Thank you both!"
- Rachel H.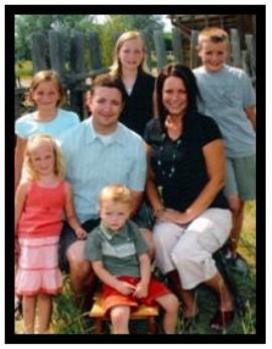 "Thanks for helping us buy our new house. We love it! We are very happy and the kids love it too. Thanks for taking us step by step in the process and also being there for us. You both were very patient with us and we appreciate that. Keep in touch!"
—Mike & Clisty Barzoni
"I have worked with John and Robin Jenkins for over 10 years, both buying and selling properties. When I was first looking for a home they showed me all around the South Bay until we found the perfect neighborhood and perfect home. This last transaction showcased John's flexibility and creativity. It was a short sale that had to be completed in three weeks. John set up inspections and had everything in place to make sure the sale completed on time."
- Julia S.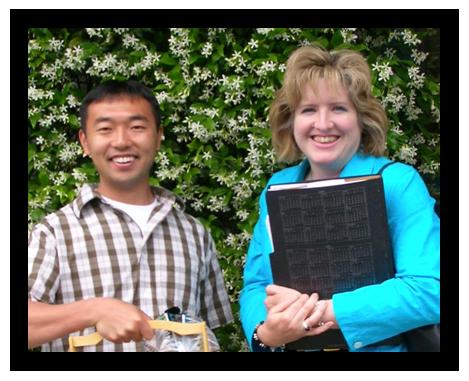 "Between John and Robin I was able to stay in touch multiple times a day using phone, fax and email. Great communication! I just wanted to thank you for the wonderful support you've provided us during and AFTER the close. It's not every agent that returns calls nine months after the close of escrow. You not only did that but you hopped on my issue immediately, as though I was a customer about to close on a new property! Next time we buy or sell, or know anybody contemplating the same, I know who to call!" —Hideo Esaka
"John and Robin exemplify the highest standards of conducting business and were a pleasure to work with. They have our highest recommendation. Thank you, John and Robin, for your personal care and the time you put into our experience.
Thank you for your good service!"
- Eric H.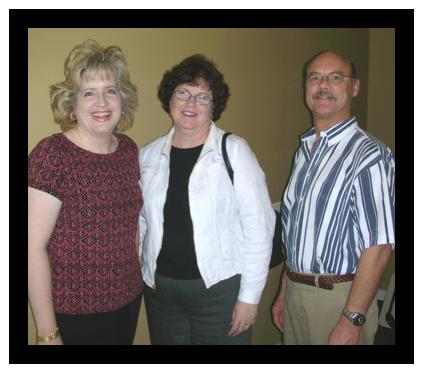 "The key positive points of working with John and Robin are their
professionalism, record of sales and knowledge" —Marilyn & Mike Pfarr




"My husband and I have had great experiences with the Jenkins Team. We bought our house in 2007 after looking for months. They were truly looking out for us and were dedicated to finding us the perfect house. We love that they continue to let us know about properties in our area so we stay current on the value of our home."
- Trish M.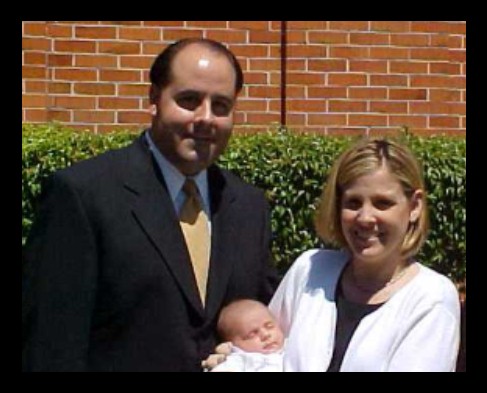 "Thank you for doing an awesome job in selling our home. You are the best! We know how hard you and Robin worked. We appreciate all of the open houses you did as well as just being there for us, and keeping us updated regularly. We were very pleased with the offer that we received on the property. We have told all of our friends and family about you" —Robin & David Winn
We went with the Jenkins Team to help us and they sold our home quickly and for much more than we had initially anticipated! Thank you!"
- Kumar R. & Smitha S.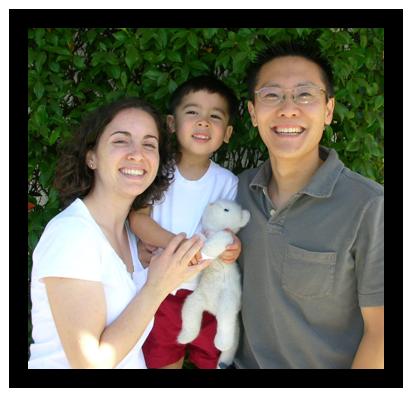 "We chose to work with The Jenkins Team because we had a positive feeling from the very first interaction on the phone. Incredible service on the part of John, Robin and Susan. Website was great! We will be very happy to refer everyone we know to The Jenkins Team. Thank You" —Andy Cheng & Abi Karlin-Resnick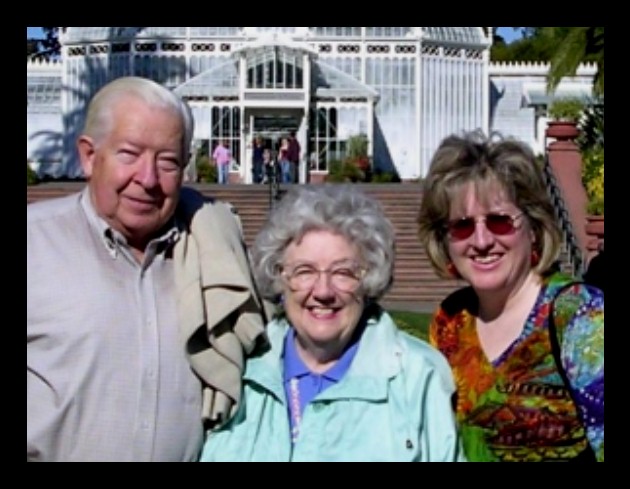 "John and Robin are expert negotiators. We have worked with them representing us as buyers AND sellers over the years. When selling our properties, they always get us more even when we were willing to 'give more' and as buyers they blew us away with the report that they built with the sellers and their agent in order to get us what we wanted. They succeed in successful negotiations for us time and time again. These two are great with people and more importantly, they are Money Makers!" —Don & LaDona Russell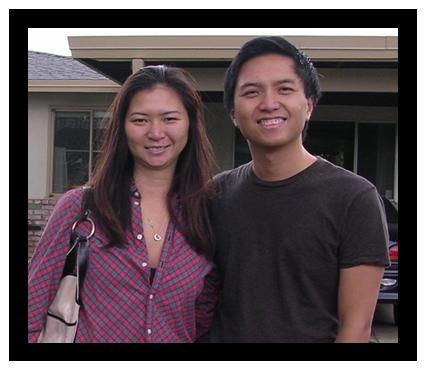 "Thank you for all the work you have done to market and sell our home. We know that because of your savvy internet advertising we had an advantage over many other brokerages. We were VERY impressed with the customized website for our property! You were able to generate a lot of interest and secured a great buyer for our home" —Louis Lam & Daisy Tang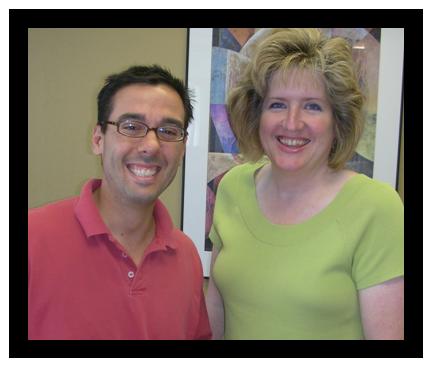 "We have bought and sold several homes, and we have never experienced agents like the Jenkins Team, ever. Your professionalism was beyond the call of duty. I have already referred many of my close friends to them. They know what Customer Service is all about!" —Paul & Christa DiNapoli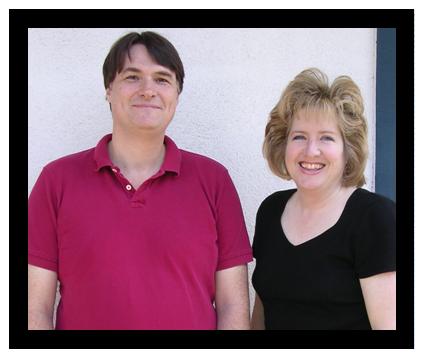 "We interviewed several Agents before deciding to hire John and Robin to sell our home. They were the only Realtors that actually have a superb marketing plan with strategies all along the way to attract the most buyers to see our home. I would never use any other realtors. EVER!" —Frank & Holy Essmeier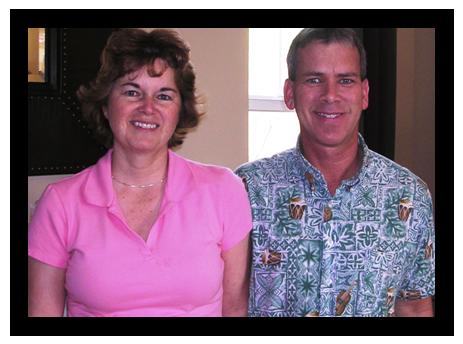 "John and Robin were genuinely interested in our well being and happiness. They were professional yet incredibly down to earth and easy to work with" —Doug & Lisa Van Wyke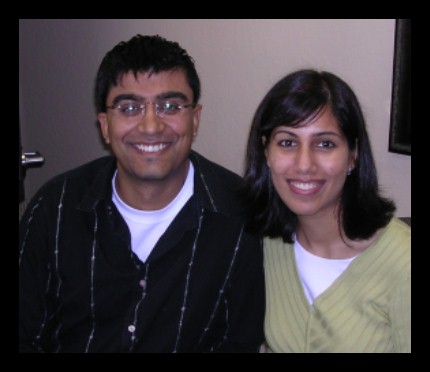 "John & Robin are the best. We felt so comfortable working with both of them. Robin's help in preparing and staging our home was so simple and easy. It made such a difference working with them. This experience was better than all of our past experiences when buying and selling our homes" —Faisal & Anchita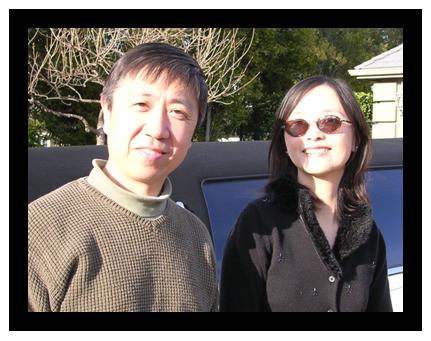 "We went with The Jenkins Team due to their experience and marketing savvy. We were surprised to find out during the transaction that they also didn't mind getting their hands dirty—they helped out a great deal in getting the house ready for the market including painting and repairs. Very impressive!" —Jian Lu & Chessy Si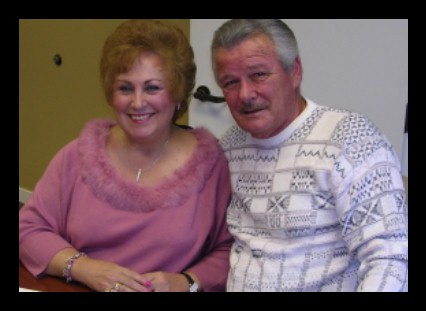 "We chose to work with John and Robin because of their commitment to detail. They made my husband and I feel very at ease with the sale of our home. The whole experience was great. We will recommend The Jenkins Team in the future." —Pat & Dennis Mason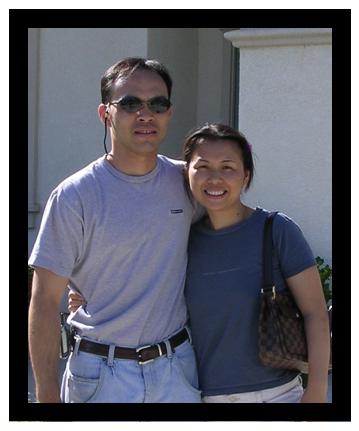 "We were impressed with how well The Jenkins Team knew the area. They were extremely knowledgeable and they have a fantastic website. It made it much easier to look for our new home with the level of technology they provided us." —Mae & Karano Khieu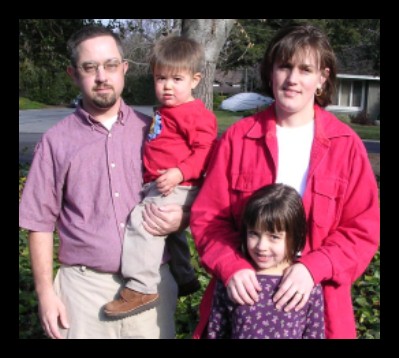 "We just wanted to thank you again for helping us sell our home. After sitting on the market for more than six months, your elegant staging miraculously transformed a lonely (and empty) property into a warm and inviting home. In less than two weeks, we had two offers, one of which, lead to a settlement at full asking price. We could not have done it without your help. Thanks a million!" —Leslie & Brad McCoy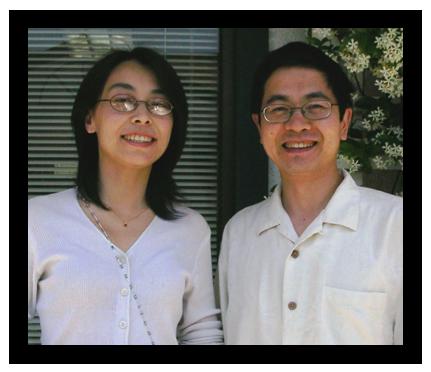 "We are extremely busy people so we needed an agent that could take charge and make things happen without relying on us to help. John and Robin were the perfect choice. They did the painting, repairs, cleaning, staging, organizing, inspections – ALL OF IT! They made the entire process smooth, easy and did it in a way that did not disrupt our busy schedule" —Max & Eva Weng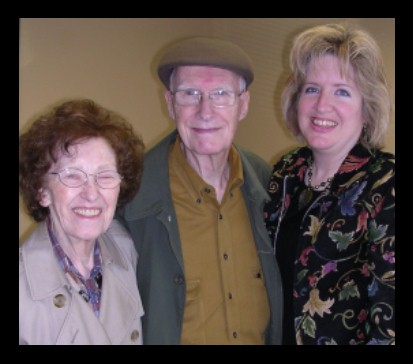 "We needed a 'special needs' type of townhouse on a single level with no stairs. John and Robin took the initiative of calling expired listings that were single level townhomes and found us the perfect home. If they had not been so pro-acive in their search it would have taken months longer to find us the perfect home" —Earl & Fran Bowman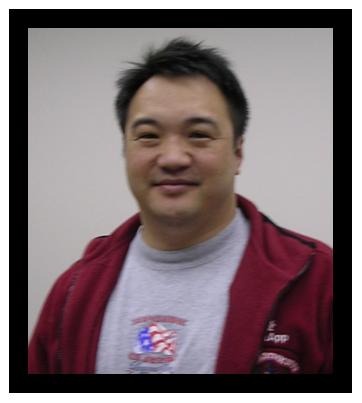 "We had already moved to Washington so the Jenkins' were left alone to organize everything. They kept us informed every step of the way and sold our property for more than 30k more than we had accepted!" —Steven Yee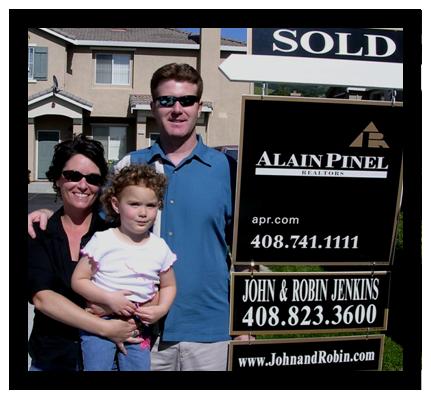 "We met the Jenkins Team at an open house and were so impressed with all of their marketing: small signs describing all the key points of the home, large board with community information, map of area, school information, comparable market activity. We had never seen any other agent put so much focus on presenting a home in this manner. We instantly knew we wanted to have them represent us to market our home. They go beyond 'the extra mile' to get their clients homes sold!" —Scott & Kim McNiven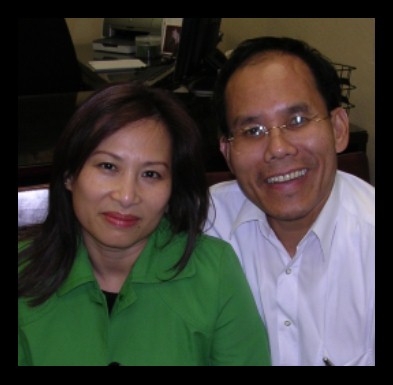 "We know how important it is to have a powerful internet presence these days with the majority of buyers doing their property searches on the web. After viewing the website of The Jenkins Team (which they appropriately call their 'Real Estate Resource Center', we knew that they were the agents we wanted to work with. They offered our home to the public with a unique and powerful marketing plan and ended up attracting multiple offers in a short period of time" —Alex & Janette Tam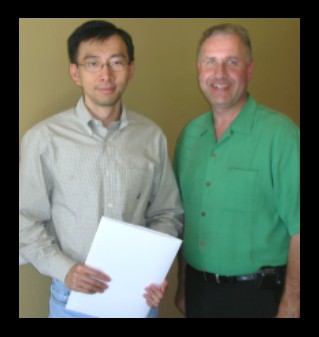 "The Jenkins Team has a unique and different approach to the average sales technique. I am very satisfied with the service that they provided me" —Tzong Maw Tsai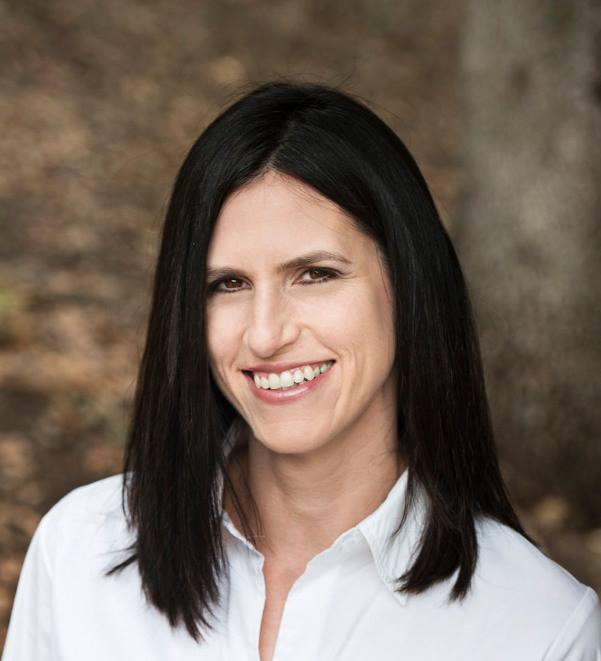 "Results, results, results. We can only say good things about John. Honest, diligent, professional and pleasant to work with but most importantly he played a vital role in us getting the house we wanted. In the beginning we did not understand the value of an agent. All rthe information is on the web. But in this competitive sellers market you need experience on your side, John successfully bid and won two offers for us (at the end we backed out of one, john was instrumental in that process as well). He negotiated the correct terms, he worked personally with the seller agent into the late hours of the night and not by email like other agents, that made the difference. After the offer was accepted john spent many hours securing the deal, making sure the process went smoothly scheduling inspections, managing post offer negotiations and ensuring we got all we needed. For two professionals with busy schedules that made a real difference. If you want an agent that is a pro and on your side look no further. Thank you John!!!
-Sharon & Ofer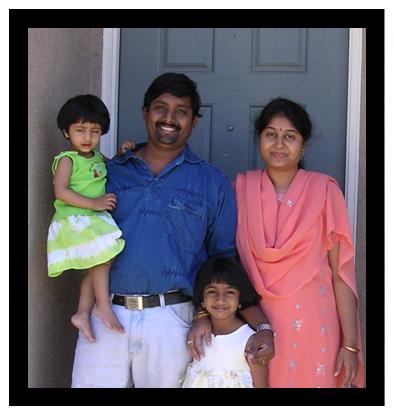 "I appreciate The Jenkins Team for keeping us in the loop with up-to-date info on the housing market, tips on house maintenance and of course the contests and free give-a-ways. Keep going you guys. Your team Rocks!"
—Satya & Sandhya Sabbella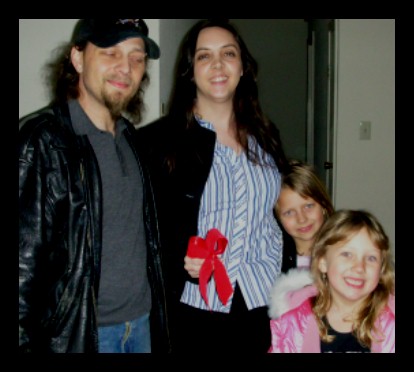 "We were completely frustrated and drained with the process of writing offers on properties that we loved over and over again with other agents and not getting them accepted. We met John and Robin, started working with them and immediately got our next offer accepted in a multiple offer situation!" —Aaron & Trish Monroe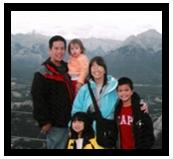 "Not only did John and Robin attract multiple offers in the sale of our home but they created a system that made choosing the right buyer clear and simple. We would have thought that picking the 'highest offer' would have been the obvious choice but they pointed out many other factors that play into whether the transaction will be smooth all the way until the end of escrow. In the end, their strategy proved to be one of their biggest assets as an agent and we just can't speak highly enough of them" —Eugene Tu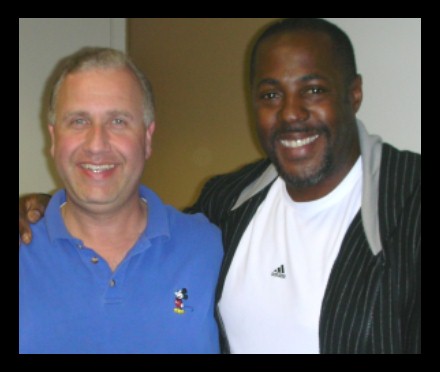 "Our home was a week away from going to auction for foreclosure. John was able to stop the auction by talking to the bank. Then marketed our home and we received an offer the first week. They saved our credit from a foreclosure and negotiated with the banks to accept less than they were owed! The Jenkins will always hold a special place in our hearts as more than just our realtors, but close friends" —Donny Eiland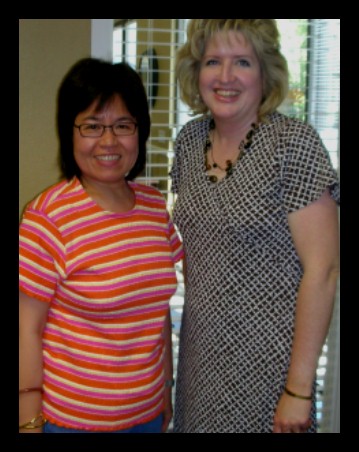 "I was very satisfied with the services provided to me by John and Robin Jenkins. Their website was easy to use. I'd definitely refer them to friends and family"
—Josie Ko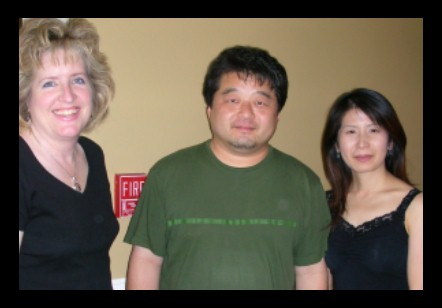 "The Jenkins Team stressed the importance of 'timing' in the market on our first interview with them. They had us hold of on listing our property until no other homes were active in our particular area so we got all the attention and buyers ran to us! Their strategy made us more money than we ever expected. We highly recommend the Jenkins Team to all sellers" —Frances Kao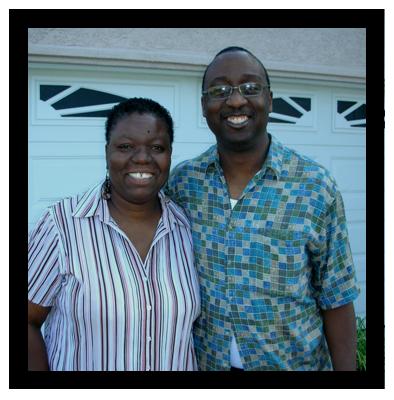 "We would like to thank you for the wonderful job you did selling our Saratoga house. You made the process relatively painless. You are very professional and a wonderful team. We'll send you referrals as they come along!" —Paul & Agusta Graves
"Both John and Maisy were excellent in their knowledge of the local neighborhood and setting the price that got us multiple offers for our home. In the challenging Covid-19 environment, they were patient with us and guided us through the stress of getting our home ready for sale and finally putting it on the market and waiting for offers. We will always be grateful for their support, expertise and friendship." - Lloyd Yamada
"I wanted to thank you for your help in selling my Mother's home. The web site work was really fantastic. We closed escrow mid September. Dotti and I would like to thank you and your wife for the help with both 2180 Paloma and with Dotti's Mother's home sale. We cannot speak highly enough of our experience."
- Dr. James Cordell



"It was a great experience to work with John on the purchase of this first home! We love the place so much! John was exceptionally responsive to any questions we had and provided us with the right guidance to choose the best home for our family. Looking forward to working with John again in the future!"
- Michaela D.



"Thanks for doing such an incredibly professional and caring job when working with us on the sale of my Mom's house. John and Robin made ALL aspects of a potentially stressful experience go exceedingly well. Nice, kind, wonderful, ethical people to work with. Did I mention how lucky we consider ourselves? Thank you so very much."
- Mrs. Dotti Cordell


"You did an excellent job with your market analysis. This will greatly assist me in my year-end asset analysis. I extend a special thanks to John, Robin and Susan."
- Everett Woolum
"The Jenkins Team gave great advice to maximize our home's price. They are very nice, thoughtful, straight forward and honest. We will use The Jenkins Team in the future and recommend them to everyone we know. You guys are the best! Thanks for the card and snap pops! The kids loved them."
- Randy & Nikki Gast
"Just a quick note to thank you for all of the hard work you did for me in selling my home. Thank you for planting, cleaning, staging my home and helping me prepare for the move. You spent endless hours in my behalf and I am very grateful for that. I know that if you were not the agents representing me in the sale of my home it probably wouldn't have sold! Thanks a lot."
- Lori Tong
"I was referred to John and Robin as a first time home buyer and quickly grew comfortable with them. They helped me figure out what I wanted and where I wanted to live. They were very professional, yet friendly and down to earth. They were really interested in my well being and happiness. They showed me listings that they knew I would like and didn't waste time showing me places that I wouldn't be interested in. Without their help I don't think I would have bought here in the valley because I didn't think that I could afford the real estate here. I will pass on their name to everyone I know!"
- Kevin Weaver


"Thank you for selling our home. Thank you for always calling us right back and explaining things to us in detail and making it easy for us."
- Robert Perez


"I really appreciate all that you guys have done for us!"
- Melinda Gallo



"Thank you both for helping us sell our home. You both were wonderful to work with and very professional. We appreciate you tending to all of our needs. Best of luck in the future." - Paul & Mary Hafner


"We were referred to The Jenkins Team by our Mortgage Officer. The best parts of working with them are their competence, flexibility and personal touch. We will work with you again in the future!"
- Kevin & Wen Toreson



"Thank you so very much for the lovely gift basket! We enjoyed each and every treat—such a wonderful variety too! We would like to thank you your kindness and concern regarding our family difficulties over the last few months—it meant a lot to us. You both have been so wonderful to work with. We wish you continued success at Alain Pinel."
- Kim & Ed Sliger



"We were very satisfied with the work that John and Robin did for us. They came highly recommended and we're happy that we had them as our Realtors. We will continue to recommend them to others in the future."
- Brian Genereux & Jenifer Szwejbka


"I have worked with "The Jenkins Team" to sell two houses and buy one. I have found them to be excellent, very responsive, very through and very honest. Throughout the experience they maintained excellent communications and planned an outstanding sell strategy. In my buy experience, they assisted me negotiate the property to correct market price. No force, no pressure of any kind."
- Manish and Shailly Shah


John took over after another agent from a different Realtor failed to get an offer. I felt like John's professionalism was superb. I felt confident that he represented me well and he did indeed get the deal done. In our case, we decided to remodel the kitchen mid stream. John was amazing in that he oversaw the remodel because we no longer lived locally. He gave us feedback along the way and gave us an accurate accounting of the project. In my opinion, he went way above what was expected. Thanks John!

- Jonathan W.



Home buying process can be extremely daunting for first time home buyers. I am glad we had John and Minoti by our side, as they left no stone unturned to find us our dream home. John's knowledge of the local real estate market, his network and professionalism is incredible. He has a keen eye for every minute detail which ensured that we were not blindsided before we decided to make an offer. He and his team went the extra mile during the offer writing step even if it meant working late in the evening. Most importantly he was available to help us resolve issues in the home post move in. I will highly recommend John and his team as buyer's agent based on my extremely positive experience.

- Constancio F.
We are the first-time homebuyer. John gave us lots of guidance and walked through the home buying process patiently. He cares about our needs. Whenever we were interested in a house, he met us immediately and showed the house to us. He is also an experienced agent and his knowledge of remodeling and design gave us great suggestions. He seriously prepared our offer letter and presented it to the seller agent in person, which even impressed the seller agent. He played an important role in helping us get the house we want. John has a strong team and also the loan agent. I highly recommend John and his Jenkins team.

- Mu Zhou & Emily Xiang Zuo



It was a great experience to work with John on the purchase of this first home! We love the place so much! John was exceptionally responsive to any questions we had and provided us with the right guidance to choose the best home for our family. Looking forward to working with John again in the future!
- Michaela D.